Reservations
Sign up for our newsletter to be notified when postcards for our 2024 season are being accepted by mail.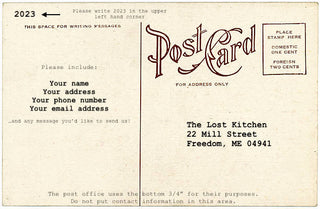 what to do
Send us a postcard
Please include your name, address, phone number and email. Use the remaining space to send us a note if you'd like. In the upper left hand corner, please write '2023'. Be sure to use appropriate postage.
Address and mail your postcard to:
THE LOST KITCHEN
22 MILL STREET
FREEDOM, ME 04941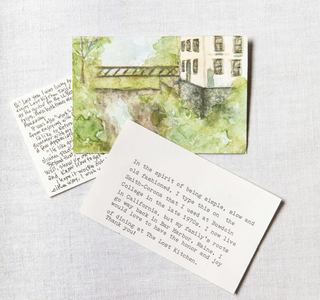 what happens next
April 1st - May 15th...
We pull cards one by one at random for reservations...If your card is pulled, you will receive a phone call from us, and we will help you find a date that works for you and your guests. If your card isn't pulled during this window, there is still a chance you could hear from us at some point later in the season. In the event that we have a cancellation, we go back to drawing cards to fill the vacancy.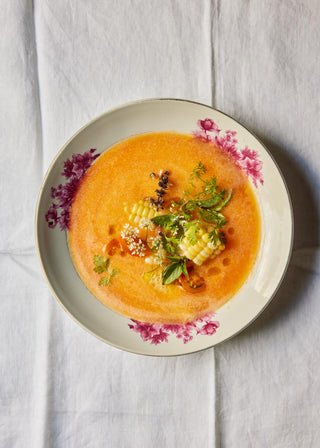 A few things to know
If your postcard is selected...
You can choose your date and party size when we speak with you according to our current availability—no need to specify your desired date or the number of people in your party on your card. Please keep your postcard to standard 4x6 sizing. Do not mail your postcard in an envelope. Mail-in envelopes are sorted separately and do not end up in the correct bin for our reservation drawing.  Please do not send more than one postcard per person. Duplicate submissions will be disqualified. Please do not send postcards on behalf of others. ​Make sure we can read your contact information. If we can't read it, we can't call you! In the rare event that two family/party members receive a reservation call, within the same session, we kindly ask that you decline a second reservation.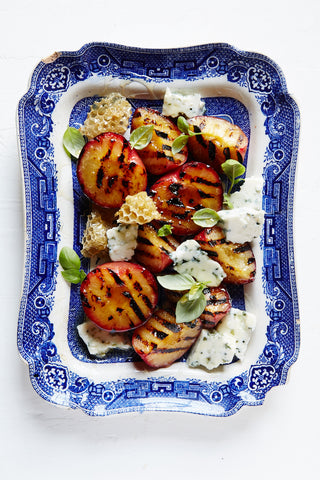 why postcards?
In the summer of 2014....
We opened The Lost Kitchen in Freedom, Maine.​ We quickly, and unexpectedly, got found. ​ And in an effort to slow things down, we didn't go online...we went old school. We know the internet is a convenient tool, but it was never going to solve our reservation problems. The Lost Kitchen is small. That's part of its magic. And we want to keep it that way. But when your card is pulled, you become our focus. We want you to be excited every step of the way. From the moment we first speak on the phone to the moment you walk across the bridge and into our dining room, we want you to feel like you're coming home. This is our greatest joy. ​​If your card isn't pulled, a piece of you is still with us. Every card we receive is saved and remains with us in Freedom. We love reading your stories, laughing at your jokes, and getting a tiny glimpse into your lives. It means the world to us.​So if you do find yourself here in Freedom for dinner, we promise to share the best we have to offer in a delicious and memorable meal by the mill pond. 
still have postcard questions?